Ford Bronco Control Arm Hardware Covers - Silver - IAG
Product Information
Sold out - New inventory coming May 2023
Contact Us
Lowest Price Guaranteed
More info!
Drive now, Pay later with Affirm!
Learn More
or with PayPal
Both options will be available upon checkout.
IAG Performance is pleased to announce the newest line of products to enhance the utility and appearance of your Bronco for a reasonable price. Dubbed the IAG I-Line, these high-quality products are imported by IAG from around the world.
Each part is tested and evaluated for quality, fitment, and durability prior to release. Although these products are not made in-house at their facility in Maryland, you can trust that they stand behind their quality. Working directly with trusted manufacturers around the world to deliver great parts at reasonable prices. Taking that a step further, these products are backed up with a three year limited warranty to the original purchaser, as well as the support of friendly, US based, customer service agents.
PROTECTION YOU CAN TRUST
The IAG I-Line Control Arm Hardware Covers are a great way to improve the appearance of your Bronco while also adding a measure of protection. The OEM hardware for the front lower control arms have exposed threads where they attach to the control arm. These threads can be easily damaged by rocks and other debris on the trail, making them hard to remove. These aluminum alloy covers attach easily to the bottom of the hardware and provide an extra layer of protection.
EASY INSTALLATION
The I-Line hardware covers install easily by threading onto the exposed threads at the bottom of the control arm hardware. Simply twist the cover onto the bolts and snug them with a wrench.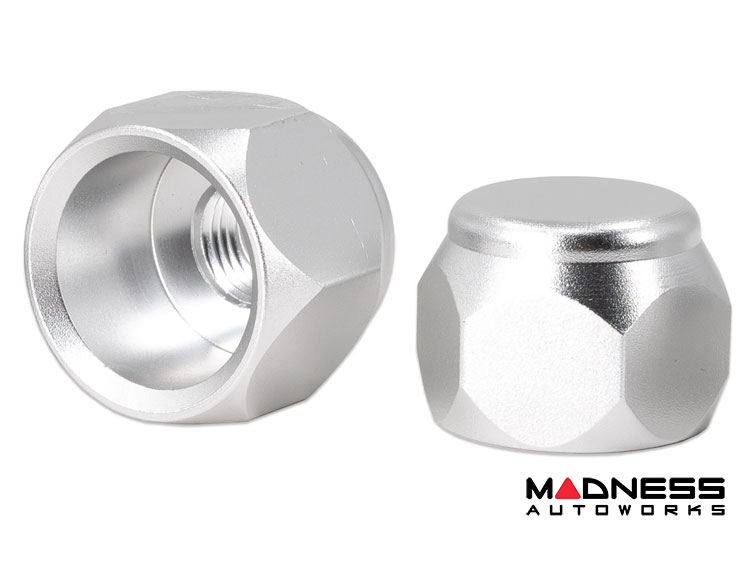 STRONG AND DURABLE
Constructed of a high quality aluminum alloy, the covers provide superior protection for the exposed threads of the lower front control arm bolts. These covers will prevent damage caused by rocks and other debris.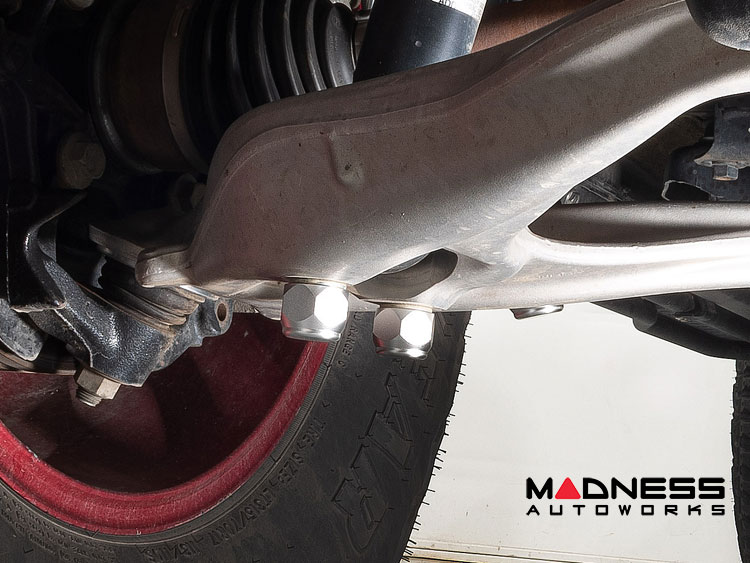 3 YEAR LIMITED WARRANTY
We're proud to offer a three year limited warranty on the I-Line Hardware Covers. In the unlikely event of a failure, we will provide free replacement parts for three years to the original purchaser.